Christian's Suicide
Edit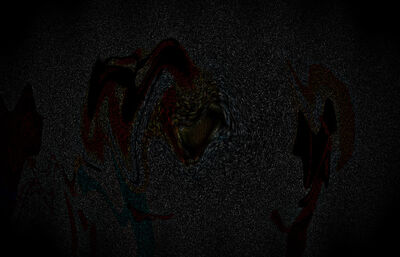 I was watching Spellugeon at 6:00, Like normal... It was Spellugeon@Night. Suddently my signal went to static, and cut back to Spellugeon, This time when David: All Grown up was on, Text was on the screen:
"NEW! DAVID TOONS SEASON 5 EPISODE 0"
"TODAY AT 3AM!!! DON'T I MEAN DON'T MISS IT!!!"
This was strange because... Spellugeon cancelled David Toons, and the show is a year old... But... Like most stupids... I kept watching...
The episode started with Christian and David, David asks:
"Christian?"
"Yes! David sir!?"
"Why... Are you... So... Umm"
"Yes?"
David has a worried look of guilt, He spoke rushed like this time:
"I CAN'T... I'M NOT YOUR..."
David says
"...Brother..."
Christian begins sobbing, and David says:
"WHY ARE YOU SO... Dumb..."
"WHY THE HELL WOULD YOU SAY THAT?!?" Christian screams between sobs:
"I WANTED THE TELL YOU THE TRUTH" David pro-claimed
Now... Since I had sub titles on, I saw a different conversation:
"DAVID: CHRISTIAN! i'm sorry..."
"CHRISTIAN: DUDE!!! OBAMA'S PLAIN WAS HIIJACKED"
David says something in gibberish, I mean the sub titles were Jumble text... Some said "Findme" in jumbled letters.
Mequi walks over (I always thought she was hot!)
"Hi gu- WHAT IS HELL IS GOING ON!!!" Mequi was interrupted by David
Christian gets hyper-realstic eyes and Stabs Mequi, Mequi dies in a heart attack as Christian stabs David:
"I'm sor- (gets cut off by getting stabbed)" David was now crying, His cries turning into gurgles.
As Christian hanged himself and the episode ended.